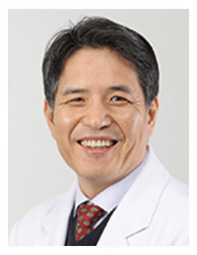 Dear Colleague,
I'm very honored to work as the 2nd President of the KINMoS together with Professor Woong Youn Chung, the Chairman of the Society.
Thyroid and parathyroid surgery has been one of the most common procedures worldwide. However, postoperative unilateral or bilateral vocal cord paralysis or loss of high pitch still remains a great concern in these surgeries. To minimize the temporary or permanent injury of the recurrent laryngeal nerve or external branch of superior laryngeal nerve, the Korean Intraoperative Neural Monitoring Society was found in 2014 as the Study Group and reborn as the Society in 2017. Professor Jeong Soo Kim led the KINMoS for 5 years including the 2 years' term as the Inaugural President. Thanks to his contribution, the KINMoS achieved remarkable developments.
During our term, we will do best in activating the research and clinically usage of the IONM as well as building friendships between our members. In addition, we will try to expand our scope to the global society and encourage exchanges with international experts. Your valuable support and interest will be gratefully appreciated.
December 2019
Kang Dae Lee, M.D., Ph.D.

Kang Dae Lee, M.D., Ph.D.
President
Korean Intraoperative Neural Monitoring Society